Golf Port Elizabeth Preferred Golf Courses
Preferred Golf Courses in Port Elizabeth by Dillon Germshuys

Below is a list of my preferred golf courses in and around Port Elizabeth (Gqeberha) detailing a few course aspects and tips.
St Francis Links – Jack Nicklaus Signature Course
St Francis links is probably my favourite course I have ever played, with some of the best views you will see, overlooking St Francis Bay town and the sea. The golf course has a lot of blind shot especially off the tee as many of the massive dunes have been used to design the course, with a lot of blind tee shots. St Francis links can be very intimidating – they have placed aiming poles on all fairways as a guide as to where to play, you need to trust your swing and aim for the poles – there are bail out areas on most holes and a good idea to get a strokes saver before playing the first time so you can see the hole layout before you start each hole. There is a lot of "trouble" behind most greens at St Francis, so take all your distances to the centre of the green (with all the trouble behind the greens, aim for the centre of the greens to play safe). I have won the St Francis links trophy twice in the past 3 years – I always look forward to playing the links.
Humewood Links
A genuine seaside links with wide undulating fairways fast greens and thick coastal bush – making it the only true links in Africa. A course that can play very different from one day to the next, you can hit driver wedge into a hole and the next day on the same hole you can hit driver 3 wood, with the predominant wind blowing out of the west, the 8th and the 13th holes are truly a test. Controlling the ball flight and negotiating some undulating lies is key to playing these two holes – when playing into the wind take 1 club more, swing slower reducing the spin on the ball, this will help you play a more controlled shot helping you tackle two of the toughest holes at Humewood links. Walking off the 18th hole at Humewood and up to the clubhouse offers some beautiful views of the course and sea and with any score around 36 points you can be delighted with your game as Humewood links is a true test of golf. I am really proud to have won the Humewood Silver Salva in 2019 on a course that has so much history.
Walmer Golf Club
My home club – I've been a member at Walmer Golf Club for the past 8 years and I can say the club is always trying to improve and move forward. A club that has always supported me in many ways. Walmer is a 9 hole course with narrow fairways and small greens and a lot of out of bounds on the right hand side of most shots, it's a course you want to be playing out of the fairway, good idea to leave your driver in the bag for most tee shots and maybe hit the hybrid or even an iron off the tee, leaving yourself slightly further back on each hole, giving yourself the best chance of hitting the green in regulation. Missing greens at Walmer will leave you with some tough ups and downs for your pars. Holes 1 and 2 is a tough start to the day, if you can play smart on the opening 2 holes you can set yourself up for a good round of golf. After your round you can relax and enjoy yourself in one of the best clubhouses in Port Elizabeth overlooking the 18th green.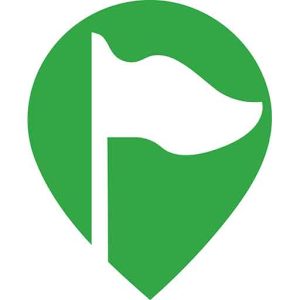 My two favourite golf courses outside of Port Elizabeth are Glendower Golf Club and Elements Private Golf Reserve.
Glendower Golf Club
A true classic – it's one of the best courses I have played, visually rewarding, really well bunkered and extremely well set up around the course. Glendower has hosted the SA open a number of times – it's a long course that really tests you off the tee as well as your long iron – it's a proper championship course.
Elements Private Golf Reserve
A Peter Matkovich design. Stunning natural beauty. Elements Private Golf Reserve has been rated in the Top 10 Golf Courses in South Africa. Situated high up in South Africa in the Limpopo province you won't get a better bushveld course. (it also has a bit of a Sun City feel to it). The golf ball travels a long way up there, just some advice for people coming up from the coast you can add on 10 percent to your coastal distance just to give you a better idea of distance control playing inland. It can get extremely hot at Elements as well, make sure to take plenty water with you on the course.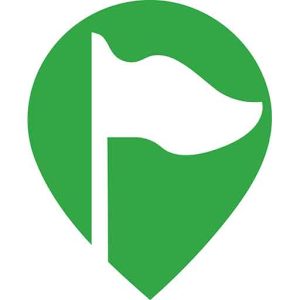 Two courses on my list to play are Fancourt links in George in the Southern Cape area, and Leopard Creek Country Club which borders the Kruger National Park which has been ranked South Africa's number one golf course for many years.